In a speech at the Open Markets Institute, Senator Elizabeth Warren offers a roadmap for how to tackle growing monopolies in the United States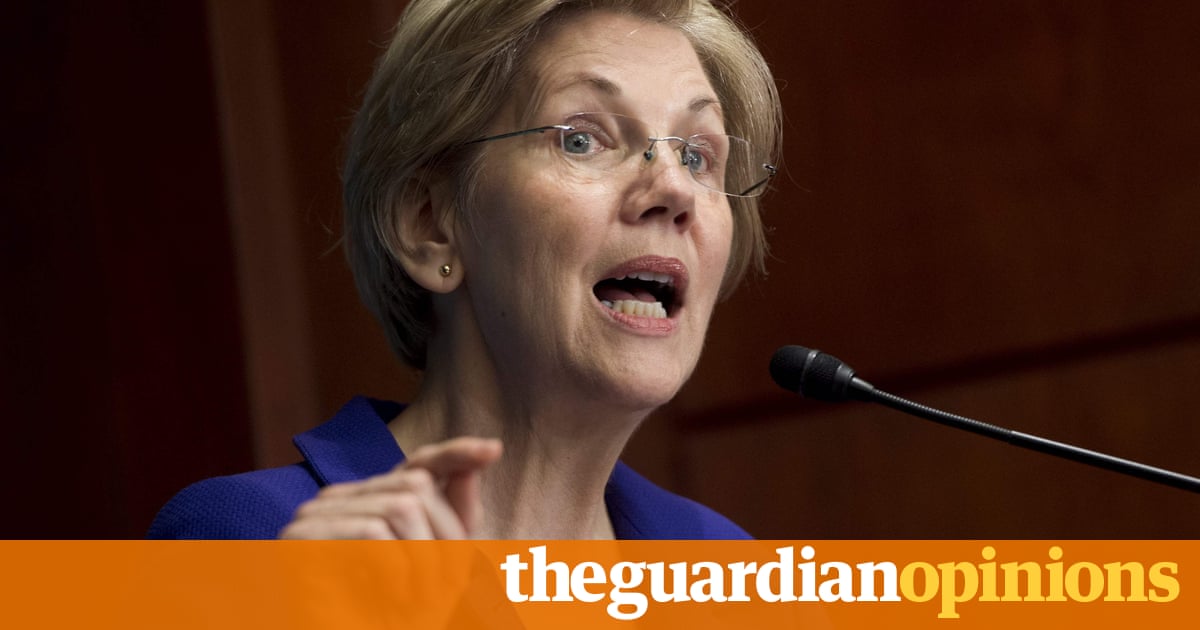 The central question America faces today is this: who does our government work for? Does it work only for giant corporations, for the rich and the powerful? Or does it work for everyone?
This isnt hard to understand. Americans dont need to review the complexities of the Herfindahl-Hirschman Index to get whats going on in this country. Folks at the top are getting more and more and everyone else is left to fight over the scraps. Powerful interests have invested eye-popping amounts of cash into making sure it stays that way tilting the playing field against small businesses, against entrepreneurs, against innovators, against workers, and against just about everyone else.
To keep us distracted, those in power tell lies built on fear fear of people who look different than we do or worship differently than we do or come from a different nationality. All the while, those powerful interests have been locking down their control over our economic system.
Strong, healthy markets are the key to a strong, healthy America. But today, in every corner of our economy, big, powerful corporations are killing off competition. Airlines, banking, healthcare, pharma, agriculture, telecom and tech in industry after industry, monopolies, duopolies, and oligopolies are calling all of the shots exerting alarming control over markets.
The results are devastating.
When those giants kill off competition, prices go up, quality goes down, and jobs are eliminated. But thats not all. Massive consolidation means the big guys can lock out smaller, newer competitors. It means the big guys can crush innovation. It means the big guys can muzzle ideas they dont like and voices they dont like. Studies show that consolidation even contributes to driving down wages and driving up income inequality.
Concentrated market power also translates into concentrated political power the kind of power that can capture our government. And thats exactly whats happening, as President Trump and the Republicans in Congress bow to the power and influence of these industrial giants and financial titans.
Donald Trump used to talk about the danger of monopoly. But that talk has pretty much disappeared now that he is president. Once he took the oath, he began stacking his administration with a whos who of former lobbyists, Wall Street insiders, and corporate executives committed to tilting the scales even further in favor of their powerful friends and against everybody else. And just days ago, the Republican Congress handed out a giant tax giveaway to Wall Street corporations and the super-rich, leaving working families and college students to pick up the tab.

To rebuild an economy that works for everyone, not just the big guys, it is critical to reduce concentrated power in our markets. The federal government has the tools to do it; Congress handed antitrust enforcers those tools over a century ago. But those tools have been sitting on the shelf for decades, gathering dust.
Antitrust enforcers placed those tools on the shelf when they adopted Chicago School principles that narrowed the scope of antitrust laws; they moved away from the goal of protecting competition. Its time to demand that antitrust enforcers pick up those tools, dust them off, and start enforcing the law again. Lets talk about how.

Step one: block mergers that choke off competition
This begins with leadership. The individuals who lead the Federal Trade Commission (FTC) and the Department of Justice (DoJ) determine the federal governments competition priorities. They decide when to open and close investigations, when to take cases to court or settle, or, as we saw in the FTCs investigation of Google in 2012, when to overrule the recommendations of lower-level staff when they disagree.
If those enforcers use the tools at their disposal, they can begin to loosen corporate powers chokehold on our economy. And one of the best tools that they have is the ability to block anti-competitive mergers.
With the growth of Chicago School economics in the 1970s and 1980s, however, antitrust enforcers opted for a different approach, convincing themselves that they could have their cake and eat it too. Often, instead of blocking mergers that posed significant threats to competition, they signed off on settlement agreements that allowed bad mergers if the companies promised to take actions later on that were supposedly designed to protect competition.
The problem is many of those expertly crafted provisions have been epic failures. Studies show that those settlement conditions often fail to bring about the cost savings and other benefits giant corporations promised. Instead, they just meant more concentration and less competition.

We need to demand antitrust enforcers who understand that fair and open markets cannot coexist with concentrated power. And we need to oppose macaroni-spined nominees who have spent their careers defending the status quo.
If were going to begin a new era of antitrust enforcement, we need to demand a new breed of antitrust enforcers. We need enforcers with steel spines who will stand up to companies with the best-dressed lobbyists, the craftiest lawyers, and the highest-paid economists.
Enforcers who will turn down papier-mache settlement agreements and actually take cases to court. Enforcers who will say no to bad merger after bad merger until giant corporations get the point: in America, we believe that everyone should have a shot at the American dream, not just the biggest and most powerful. Thats our starting point.
But getting good enforcers to block bad mergers should just be the beginning. The sad truth is, the FTC and DoJs record on large mergers between direct competitors is leaps and bounds better than their record on vertical mergers mergers of companies that are not direct competitors but operate within the same sector, such as computer manufacturers and software developers.

The Chicago School party line is that vertical mergers dont harm competition. In fact, Chicago School disciples will even tell you that those mergers generally improve competition by making companies more efficient. Thats the theory, but, when powerful companies are involved, not often the reality.
In reality, billionaire investors and wealthy shareholders in powerful companies often have exactly three goals: maximize profits, maximize profits, maximize profits. They may start with buying smaller companies, squeezing their workers, and raising prices on their consumers, but after a while even those moves wont bring in the ever-higher profits that their billionaire owners demand.
So once competition has shrunk to a handful of survivors left standing, those powerful companies search out new prey, moving up and down their own food chain. And once one large company does it, other powerful players follow suit. Its a vicious cycle.
Just look at the wave of mega-mergers in the agricultural sector. In the last year, antitrust agencies have given the green light to mergers between China National Chemical Corporation and Syngenta, and (Dow Chemical and DuPont) giants merging with giants. Now the chemical company and pesticide producer Bayer is seeking antitrust approval to acquire the seed giant Monsanto the worlds largest producer of genetically modified seeds.
Think about that.
If approved, one gigantic company would supply one-quarter of the entire worlds seeds and pesticides. Its no wonder that small growers and family farms have been urging the justice department to reject the merger.
Despite the existential threat that these mergers pose to small, rural, and family farms, and to the US food supply, two of the three proposed mergers have already received the blessing of antitrust enforcers, and the jury is still out on the third.
To revive competition in our economy, vertical mergers, particularly mergers in already concentrated industries, should be viewed with the same critical eye thats needed for mergers between direct competitors.
Thats why Im glad that the justice department has filed suit to stop the AT&T and Time Warner deal. By bringing together one of the nations leading content distributors and one of the worlds largest TV and entertainment companies, this merger invites higher prices, fewer choices, and worse service for consumers.
At the same time, the justice departments move rings alarm bells. The presidents attacks on our free press have cast a cloud of suspicion over the decision to block the merger. Its essential that the courts and the public approach this case as they would any other based on the law and the facts, and not on President Trumps repeated efforts to punish his enemies.
Ill be honest: Im deeply worried about the antitrust division under President Trump. Thats why I took a very close look at Makan Delrahim, President Trumps choice to lead the division, and what I found only increased my concern.