The fallout from CKs sexual misconduct accusations has begun, with HBO dropping his shows and colleagues condemning a man once hailed as a genius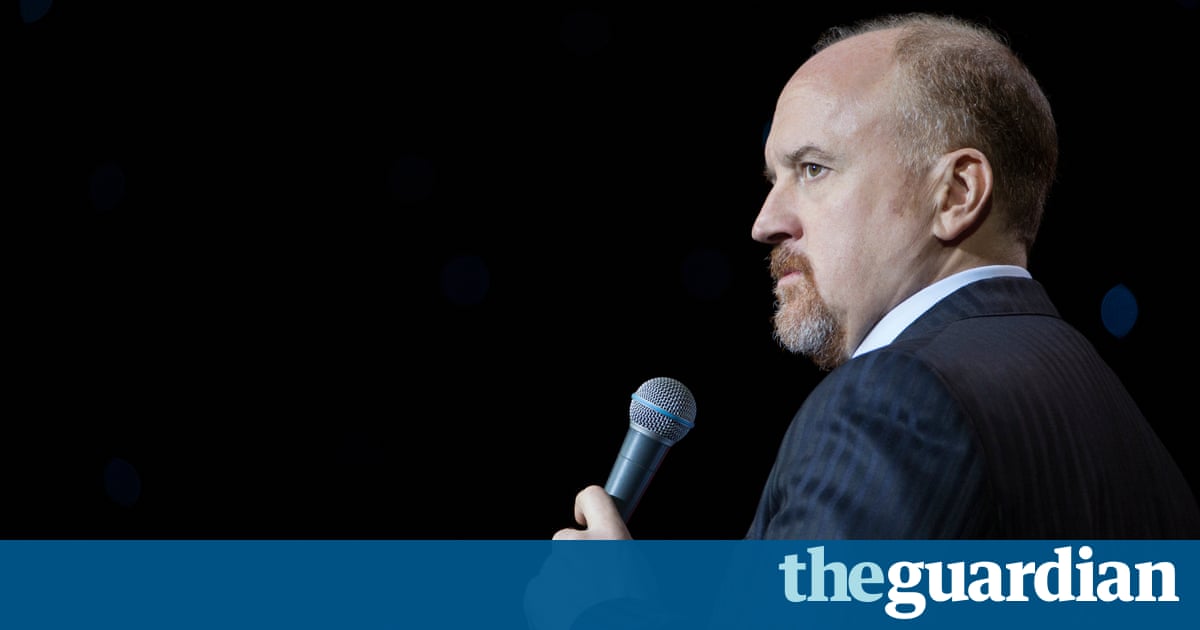 When Louis CK first attempted standup comedy, at a 1985 open mic night in Boston, it was a disaster. He had a five-minute slot but only two minutes of material.
It was horrible, he told NPR 30 years later. My whole throat constricted and … I heard this roaring in my ears. My eyes were watering. My heart was pounding, and I couldnt control myself. And I just felt like a pile of garbage. And then I kept doing it.
He would keep at it, working on his craft, polishing his talent, to the eventual delight and awe of fans around the world who hailed him a comic genius, possibly the best comedian of his generation.
CK a phonetic simplification of his real surname, Szkely conquered standup, then television and cinema, writing, performing, acting and producing shows and films which were garlanded with praise and awards.
Here was a bear of a man he was bulky and boxed in the gym with a butterfly mind that carried audiences along on swirling thoughts about life, death and what makes us human. He smashed taboos, said the unsayable, especially about sex. He was dubbed a filthy moralist, Americas unlikely conscience, even a feminist. He was, by common consent, hilarious.
On Thursday, the laughter stopped when the New York Times published allegations of sexually inappropriate behaviour.
Dana Min Goodman and Julia Wolov, themselves comedians, said that in 2002 CK invited them to his hotel room after a show, took off his clothes and masturbated in front of them. Three other women said he masturbated in their presence, over the phone, or asked if he could.
The allegations, following years of rumours about CK masturbating in front of associates, landed the 50-year-old in the company of Harvey Weinstein, Kevin Spacey, Brett Ratner and other powerful figures in entertainment who have been accused of sexual misconduct.
Within hours, HBO dropped CKs shows from its on demand service. The New York premiere of his new film, I Love You, Daddy, was canceled, as was an appearance on The Late Show With Stephen Colbert. FX the channel at which CK made his critically loved dramedy, Louie released a statement saying it was troubled by the New York Times story and added it had not received a complaint but the matter is currently under review.
Actors and comedians slated their colleague. Gentlemen, comedy is often inappropriate, tweeted Jason Alexander, who played George Costanza on Seinfeld. It is sometimes daring and audacious and shocking. But our behavior, in the real world, toward women that doesnt get a pass on inappropriate.
Mike Schur, the creator of Parks and Recreation, apologized for including CK in the sitcom. I dont remember when I heard the rumors about him. But Im sure it was before the last time he was on Parks and Rec. And that sucks. And Im sorry.
CKs publicist, Lewis Kay, told the New York Times his client would not respond to the allegations. Louis is not going to answer any questions.
But CKs career and previous public statements provide answers, of a sort. When he told NPR he felt a compulsion and could not control himself, he was referring to comedy. But in other interviews and on stage and on screen, again and again, he alluded to sexual compulsion, especially masturbation.
That the alleged sexual misconduct may have been hiding in plain sight raises questions about how to view his art and the prevalence of sexism in comedy.
I dont know what its like for women, but for a lot of guys I know and myself masturbation is an anxiety release, CK told Vulture last year. If Im trying to get some work done and getting irritated, just go rub one out and it calms you down. Its a shame to do that as a swap-out for real sexual connection to your virility and your sexual drive.
In a show, he joked about not having privacy at home to do it. Im on the streets now. Ive got nowhere to go. He lamented being a prisoner of his perversions. Just the constant perverted sexual thoughts, he said, miming masturbating. It makes me into a moron.
Because it was CK, audiences treated such riffs as honest rather than creepy. After all, he also spoke profanely but warmly about being the father of two girls and repeatedly assailed male hypocrisy, stupidity and aggression.
How do women still go out with guys, when you consider the fact that there is no greater threat to women than men? Were the number one threat! To women! Globally and historically, were the number one cause of injury and mayhem to women. Were the worst thing that ever happens to them! He continued: If youre a guy, imagine you could only date a half-bear-half-lion. Oh, I hope this ones nice! I hope he doesnt do what hes going to do.
A culturally mixed family informed CKs worldview. The son of a software engineer and an economist, his parents met at Harvard and and had three daughters and CK. When he was one they moved to Mexico, where his father obtained another degree. Upon moving back to Boston the teenager influenced by Richard Pryor, Steve Martin and George Carlin decided to become a comedian.
It took him two years to recover his nerve from the fiasco of his standup debut in 1985, rubbing shoulders with Denis Leary and other young stars of Bostons comedy scene before moving to New York and writing for Conan OBriens and Chris Rocks TV shows in the 1990s.
He wrote and starred in several low-budget comedy films, including Pootie Tang, before breaking through in 2007 to 2009 with Shameless, Chewed Up and Hilarious, standup shows which mined his private life and aired on HBO.
FX picked up his comedy-drama Louie, in which he played a fictionalised version of himself, a divorced father raising two girls in New York. It won multiple Emmys. He also starred in the sitcom Parks and Recreation; in The Invention of Lying, alongside Ricky Gervais; in Woody Allens Blue Jasmine; and in the animated film The Secret Life of Pets.
All the while, however, rumours of CK masturbating in front of associates kept surfacing. When challenged, he dodged. I dont care about that. Thats nothing to me. Thats not real, he told Vulture last year. You cant touch stuff like that.
Tig Notaro, a comedian whose career took off after CK released her comedy album in 2012, subsequently fell out with him. A recent storyline in her Amazon series One Mississippi, which lists CK as an executive producer, fictionalises some of the masturbation allegations.
She felt trapped by her association with CK, she told the New York Times, and suspects he released her album to cover his tracks. He knew it was going to make him look like a good guy, supporting a woman.
Yet CK flagged attention to the rumours with his new film, I Love You, Daddy, which features a television writer whose teenage daughter is pursued by a Woody Allen- type character, with a scene in which a character mimics masturbation in front of others.
Maybe only Louis CK could have got away with such a controversial subject thats if he has got away with it, the Guardians reviewer Peter Bradshaw wrote in September.
With the premiere cancelled, HBO dropping his shows, friends and colleagues condemning the alleged misconduct and his name now bracketed alongside notorious figures in Hollywood, maybe Louis CK has not got away with it.