It's rare that we capture life's most breathtaking moments in all of their glory from behind the lens of a camera.
So often, the flash washes out the detail, or modern technology in all of its wonder still simply fails to convey the vivid intricacies that only being there in the flesh can provide.
Well, the "Kiss of Life" is one of those rare photographical gems.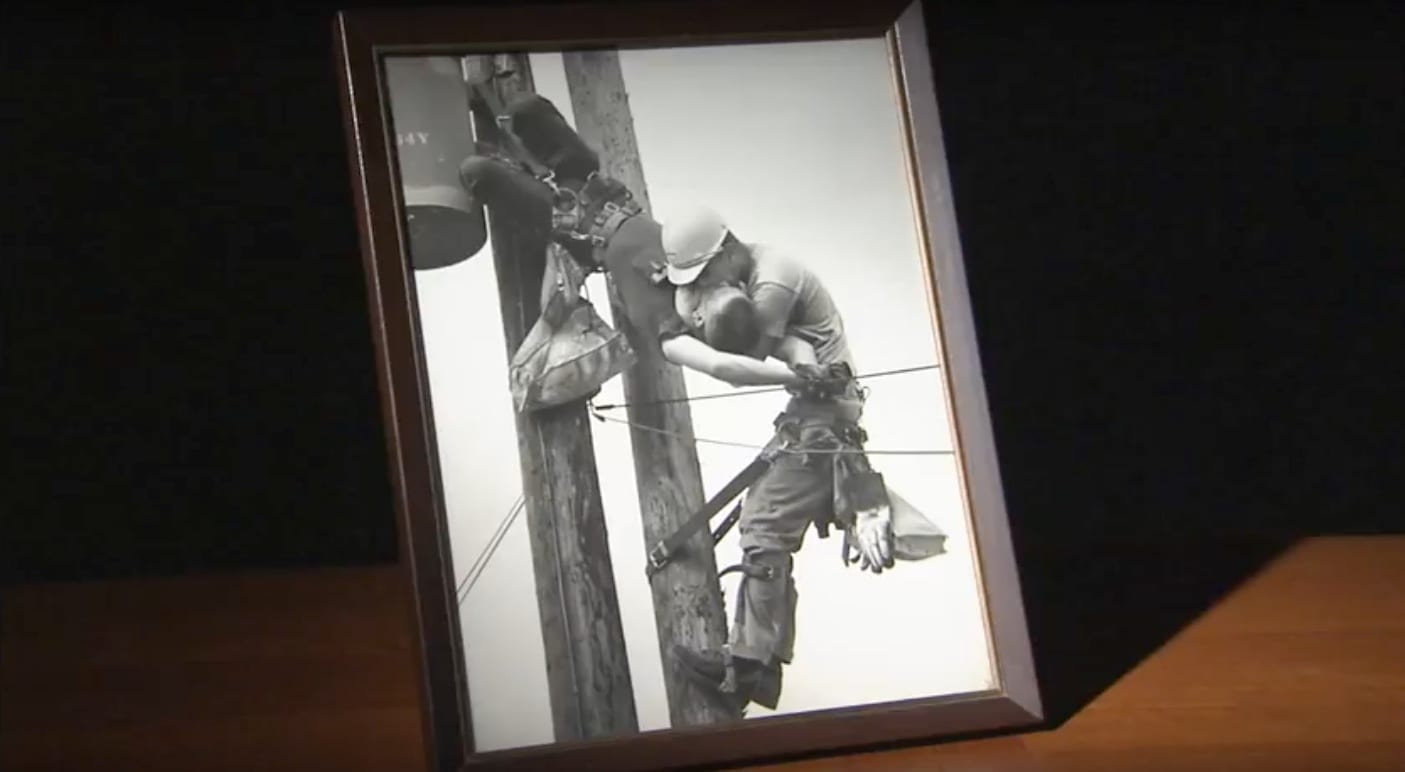 It's an iconic photo that captured the hearts of America back in 1967, but even 50 years later, J.D. Thompson of Jacksonville, Florida, remembers it like it was yesterday.
On the 50th anniversary of the Pulitzer-Prize winning picture, First Coast News interviewed the man behind one of the most treasured photos of our time.
"A lot of people can't believe it was 50 years ago," said Thompson. "It's hard for me to believe."
The image was taken when he was just a 26-year-old line man working for City Electric. Thompson's co-worker, Randall Champion, was approximately 400 feet away when he gripped a live wire that sent an electrifying shock through his body.
"He got a hold of the hot wire with his four fingers," he explained, "and [the electrical current] came out his—I think it was the left foot. And it blew a hole where it came out his foot."
A lineman's work is known to be extremely perilous, and Thompson and his teammates had heard one too many horror stories of men who didn't survive the high-voltage shock.
"It's just a matter of how long you're hooked on to it, you know? And, a lot of people have been killed instantly."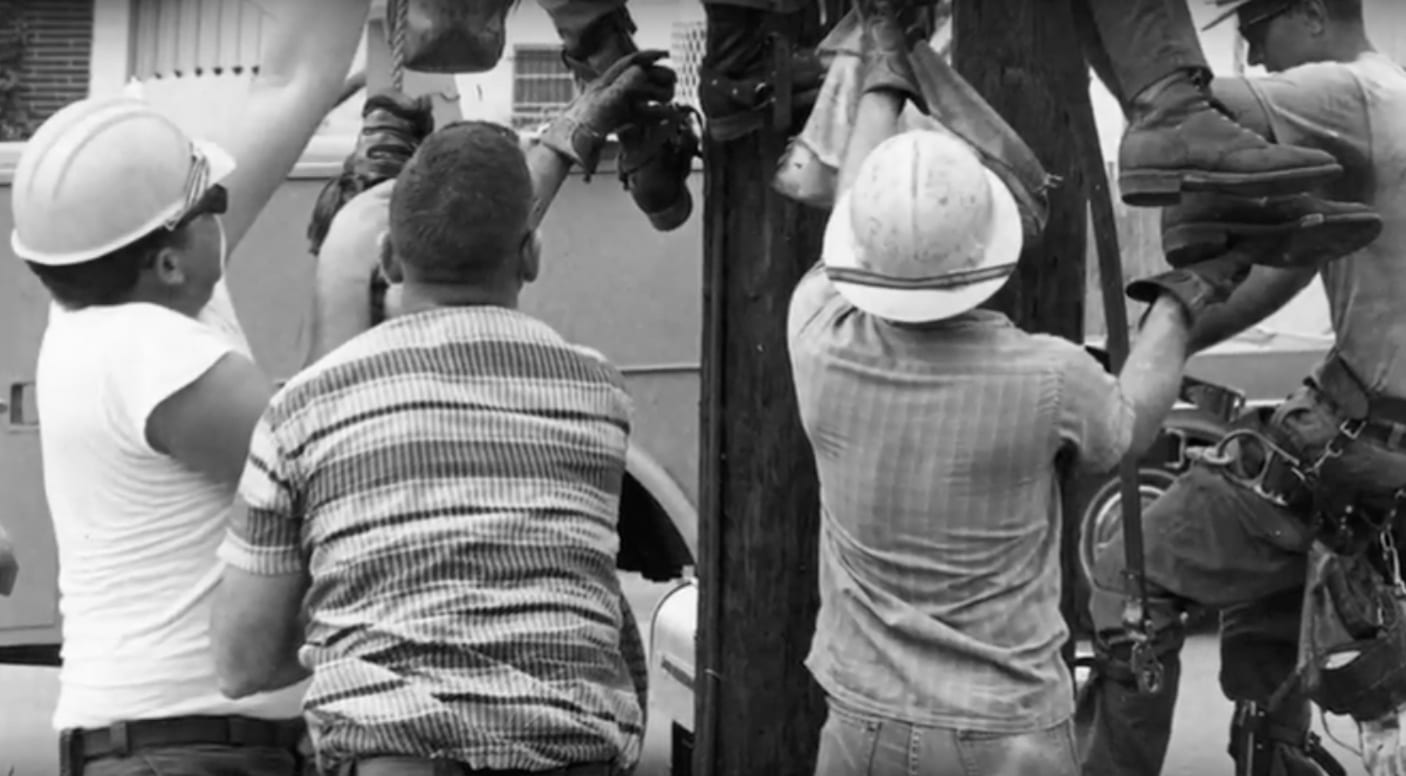 Regardless of thinking he was already dead, Thompson ran to the pole where Champion was lifelessly hanging 20 feet above ground.
"He was blue," Thompson recalled. "I mean, gray-blue."
As he bolted to the pole, the panicked 26-year-old struggled to recollect his emergency training while he prepared to resuscitate his unconscious colleague.
"You actually had to breathe in the mouth and make this thing work," he said. "If you didn't do it right, the stomach blew up and you weren't getting any air in to the lungs. I was putting air in him as hard as I could go. And also trying to reach around him and hit him in the chest."
Thompson was shocked when his modified CPR attempt produced miraculous results.
"And, all at once, he came to."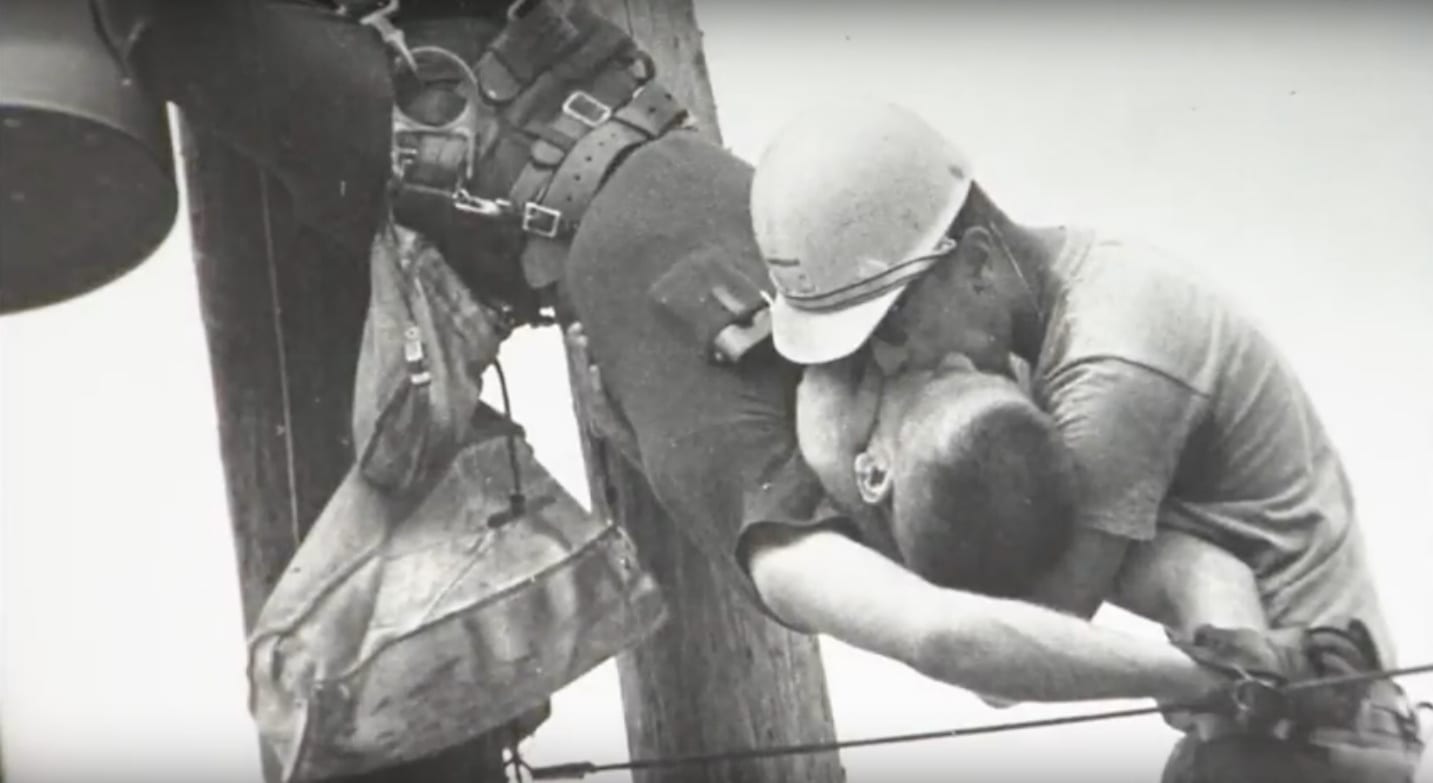 In those days, you didn't find every human over the age of 10 walking around with an iPhone glued to their hands, so the fact that there was a newspaper photographer standing nearby proved to be utterly serendipitous.
Rocco Morabito just so happened to be strolling past West 26th Street in Jacksonville when the heart-stopping rescue unfolded, and he snapped what would become a 1968 Pulitzer-Prize winning photo to be remembered for ages to come.
Thompson, however, refuses to credit himself as the world-class hero he has been named, saying that his act is no different than any other rescue story—a human helping another human in need.
If it weren't for Morabito's renowned photo, he knows his story would not have stirred a viral storm than spans half a century.
Kudos to this brave man for his bold courage and humble spirit. May we all hold same that humility and selfless longing to help our own neighbors in need today.