The former 007 is back in action, starring in politically charged thriller The Foreigner with Jackie Chan, and he talks about Bond, Trump and the difference between good and great acting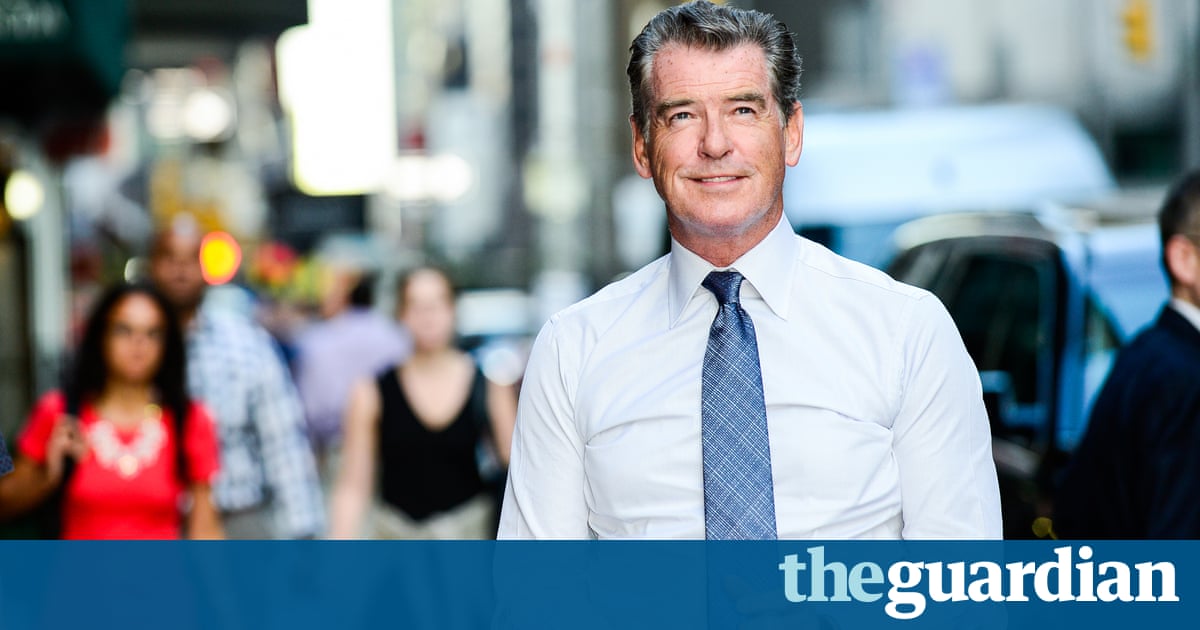 Pierce Brosnan can make idle chatter about vaping sound like Shakespearean verse. I ask him about his stance on vaping mostly as a lark, mentioning that he played a constantly vaporizing drug baron in last years offbeat thriller Urge, and still he manages a typically flowery, grandiloquent response.
Its nauseating, a disgusting habit, completely ridiculous, Brosnan tells me on the phone. Young men and women sitting in their cars, with this billowing titanic bulge of fake smoke spilling out of their mouth. I guess its of the time. Itll go down in the history books as one of the crazier things people have done. You can vape yourself to sleep now, Ive read.
And better still, he uses that role for a seamless pivot to a trenchant insight about the current state of his working life: Im at a point in my career where I can move around the map and have a great time doing it. I can pull off the occasional unexpected surprise, and all along, enjoy the work.
Its difficult not to be charmed by Pierce Brosnan. Charm is pretty much his trademark shtick, and its what carried him over five seasons of small-screen detective comedy Remington Steele. His role as a rakish thief turned gumshoe earned him a decade-long stint as James Bond, which has kept him an in-demand actor with work thats as steady as it is varied, from an Abba musical (Mamma Mia!) to a Roman Polanski thriller (The Ghost Writer). Although its his role as Bond that seems to be the only topic that leaves him at a loss for words. I have no thoughts on who should follow Daniel [Craig], he says, two decades of constant questioning leading to an apparent exhaustion with the subject. I really have no idea. Im as excited as the next man to see who theyll select.
In his new role, hes shifting into grimmer mode than usual, playing a government official with violent roots in the IRA in politically charged thriller The Foreigner. His past returns to haunt him when an immigrant father makes it his personal mission to avenge his daughters death in a recent terrorist attack, waging a one-man war on Brosnan and his administration. The film reunites him with director Martin Campbell, who guided him through his first Bond outing, Goldeneye,in 1995. It also acquainted Brosnan with Jackie Chan, who shows off his martial arts prowess as the aggrieved justice-seeker. To put it mildly, Brosnan took a liking to his co-star.
Hes light and easy a joy to hang around with, but hes down to business, he says. He acquits himself with such alacrity, Jackie does. I think this performance will be a beautiful surprise for his fans, because he hasnt quite played a role like this before. Hes just so committed, emotionally. Hes exemplary, an icon, a classic, a man of his time on the cinematic stage. A clown, an acrobat, a hero.
This might come off as the usual promotion-via-praise actors trot out on press tours, but theres an earnestness to his words. Brosnan doesnt trade in back-slapping like so many of his Hollywood peers. Hes charming but serious, and as a dual Irish-American citizen, hes concerned about the attitude towards immigration in the US.
I think this business with Daca is so cruel, he says. What its doing to young men and womens lives, tearing apart families. It is an unnecessary cruelty. I became an American citizen in the George W Bush years, having come to America and paid taxes with an American wife and American sons. I wanted to become an American citizen, and happily did so, in order to have a vote. So I could decide the future of my family.